Studio
Insulated carafe 1.50 l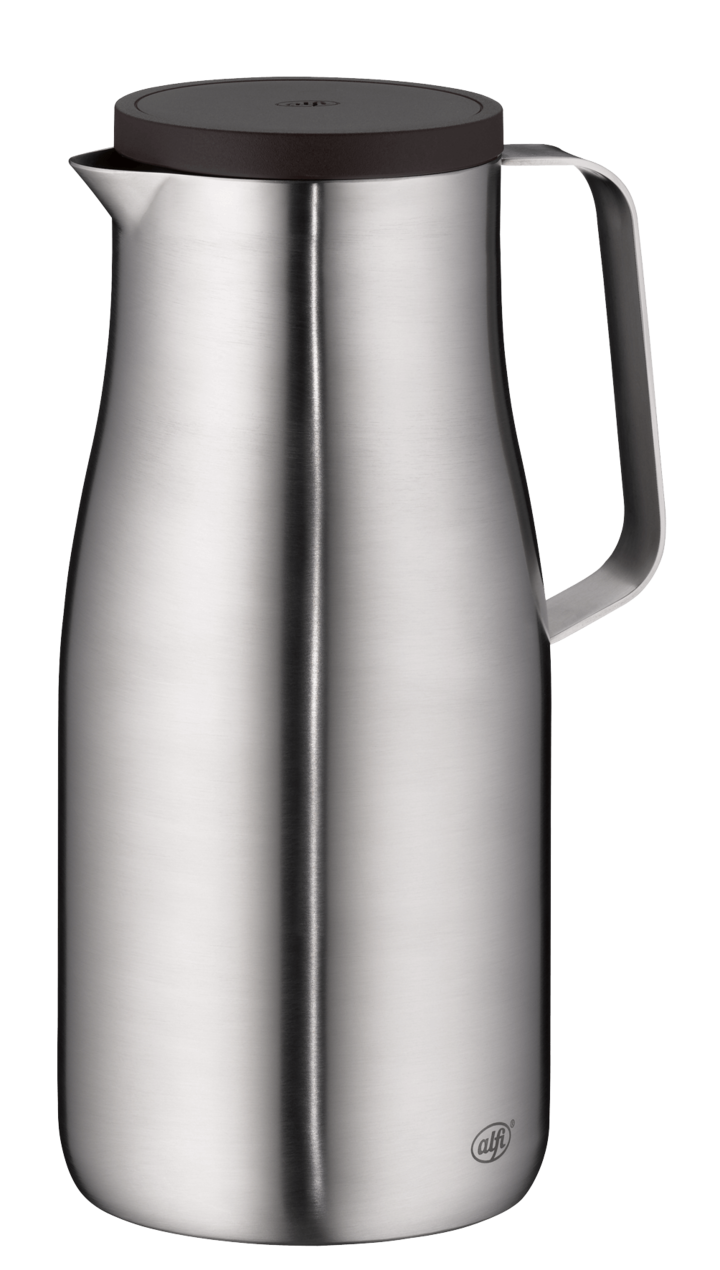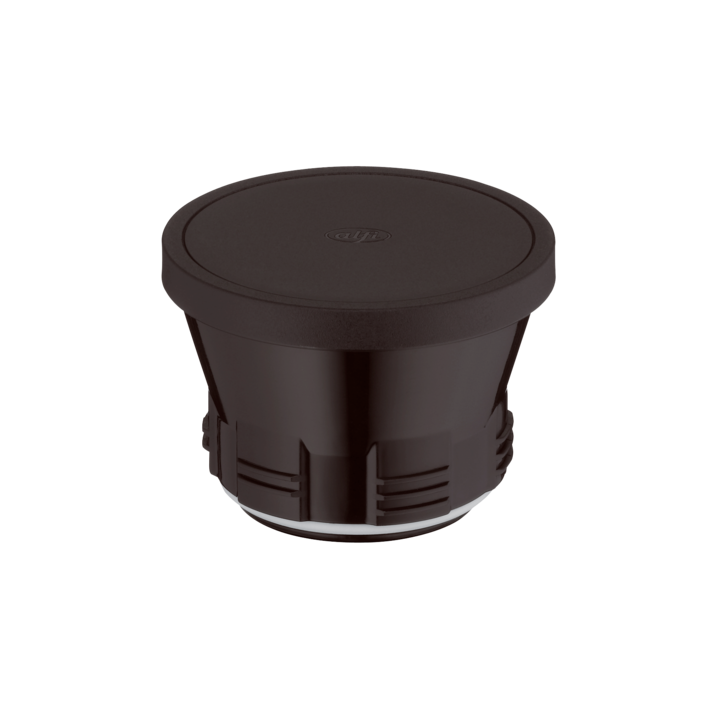 General Properties

Premium insulation performance

Absolutely leak-proof

Dishwasher safe

Free of BPA for healthy drinking pleasure
Features
Features
AromaSafe® for perfect taste

Best insulation performance keeps hot for 12 hours and cold for 24 hours

Insulates thanks to the rugged stainless steel insert
Leak-proof screw cap
Ergonomic handle for easy use
Dishwasher-safe (up to 65 °C)
High-quality and rugged stainless steel
Durable, recyclable for lasting delight

Free of BPA for healthy drinking pleasure
Care instructions
Detailed instructions on care and cleaning can be found in the User Instructions
Cleaning the inside: Clean with warm water and mild liquid detergent
Cleaning the outside: Wipe off with a soft, damp cloth
Dishwasher safe
Material
Body made of stainless steel
Handle and spout made of stainless steel
Lid made of plastic (PP)
Black bottom of stopper made of plastic (PP)
Seals made of silicone
Dimensions
L x W x H: 120 x 149 x 264 mm
Weight: 795 g
Diam. opening: 92 mm
Recommended retail price
79.95 €
Item number
1297.205.150
"Timeless and contemporary – the design of Studio is restrained, yet a true icon."
Tim Storti, Christian Rummel/ PEARL CREATIVE/ SKYLINE designers
AWARD-WINNING DESIGNER PIECE
alfi®
STUDIO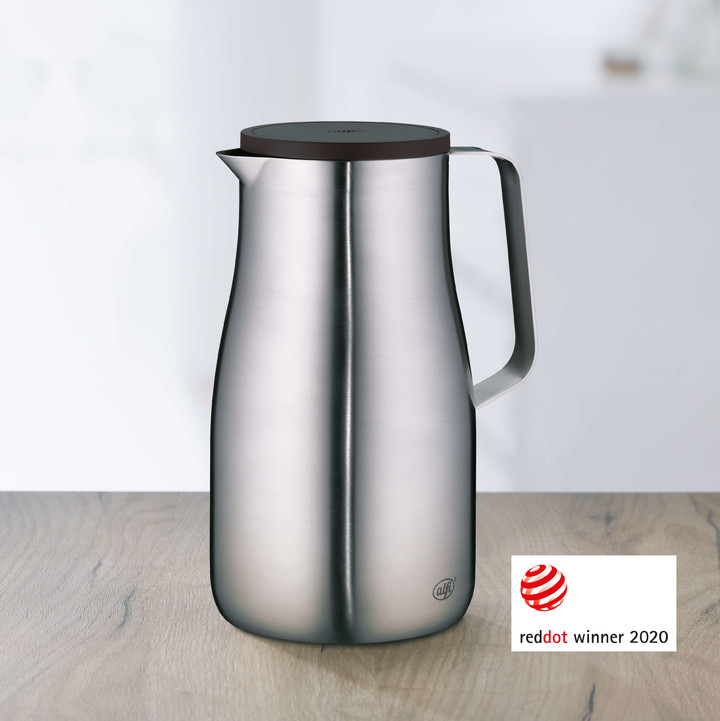 Coffee to-go will be back again tomorrow! Today, our new STUDIO insulated carafe made of mat stainless steel provides respite from the daily grind, and brings a few moments of pleasure into the modern-day ambiance. Take some time for a cup of coffee or tea, while looking forward to relaxing hours with family, friends or even on your own, instead of hectically running from one appointment to the next. STUDIO impresses with its stylish look and practical features: The large opening for easy filling is just as much a plus as the practical screw stopper and its dishwasher safe design.
red dot award winner
Allow us to introduce award winning taste: The premium STUDIO insulated carafe won the internationally renowned Red Dot Design Award in the category Product Design 2020. The Red Dot jury made up of experts yet again presented the award to an alfi product confirming once more the appeal of the alfi® design language.
FUNCTIONAL IN EVERY SITUATION
The STUDIO is dishwasher-safe and thanks to its high-quality materials can easily be thermally disinfected at up to 93°C. This makes the premium insulated carafe made of stainless steel perfect for daily use at home as well as for heavy use in the hospitality sector.
POURING WITH EASE AND ERGONOMIC COMFORT
Thanks to the ergonomically shaped handle, pouring has never been easier. A filled carafe feels so much lighter while pouring as a result, yet still looking beautifully elegant.
DESIGN BY PEARL CREATIVE
The designers responsible for the STUDIO are Tim Storti and Christian Rummel from PEARL CREATIVE. With the premium insulated carafe, so the designers, "[...] we developed a new, high-quality and unique alfi® design language that perfectly integrates itself into a modern living environment."
Just the right accessories
The following alfi® accessories from the current range of products match the STUDIO perfectly: