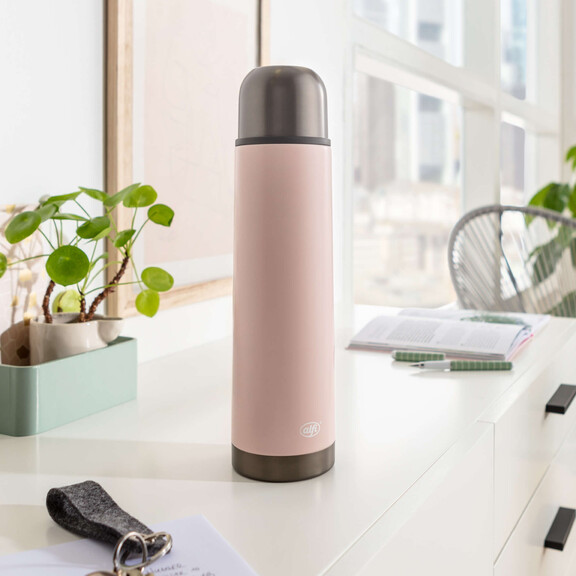 Your perfect companion
for on the go!
Save money with your own insulated bottle
Based on the average price of a coffee-to-go and the number of working days per month, you will spend around 60 euros per month on hot drinks bought while on the go.
By using an insulated bottle from alfi®, you save money and reduce your consumption of disposable cups.
You also save valuable time by not having to wait in long queues for a coffee!
Meal prepping for a cheaper
and healthier lunch
When temperatures are colder there is nothing better than a warming meal during the day. Whether it's soup, noodles, stew or risotto - our food mugs are ideal for keeping meals warm for up to five hours. Simply heat up the food at home in the morning (which takes no longer than the trip to the supermarket or canteen), pour it into the alfi® FOOD MUG and enjoy it later during your lunch break.
Conversely, in summer, the food container can be used to keep food chilled for up to 10 hours, which is ideal for meals such as salad and yoghurt.
And to make sure things don't get boring in the kitchen, we have put together some inspiring recipes which you can find here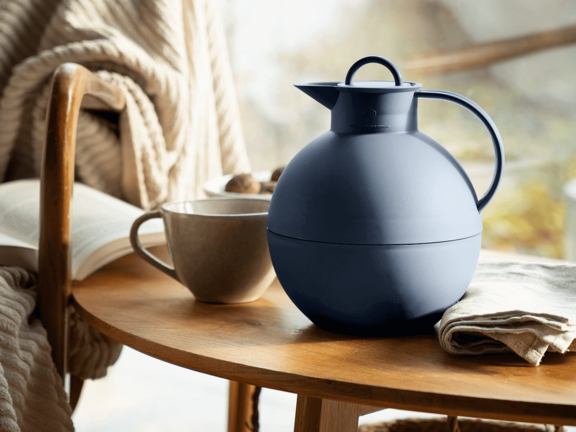 Optimal insulation performance keeps
hot for 12 h and cold for 24 h.
BETTER TO FILL THE KETTLE ONLINE ONCE
Every time you refill the kettle, the energy bill goes up by a few more cents. Avoid overfilling your kettle while cooking and save a few euros a year.
And instead of making just a cup of tea in the morning, why not pour tea directly into an alfi® insulated carafe – this way you not only save time and energy, but also stay hydrated all day with your favourite tea.
With your own drinking bottle through the day
Staying hydrated is important for body and mind! This sounds simple and is common knowledge, but is also quickly forgotten in everyday life between work, family life and leisure activities. But not with our alfi® drinking bottles for large and small: Sparkling water or juice spritzer – with our drinking bottles you have freedom of choice as they remain absolutely leak-proof even with carbonated drinks.
Our products are made of durable stainless steel as well as high-quality plastic for long-lasting use. If you want to keep your drinks warm or cold for longer periods, simply opt for our insulated drinking bottles - this way you can be sure your tea will still be as warm as freshly brewed after a few hours. And when sunbathing in summer, the insulated drinking bottle will keep your cold drink refreshingly cool for hours. The perfect companions for any everyday situation. Our bottles not only keep you hydrated but are also very stylish.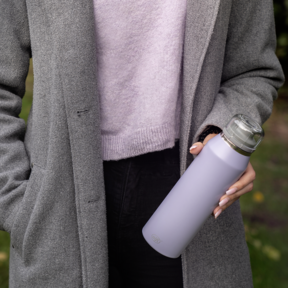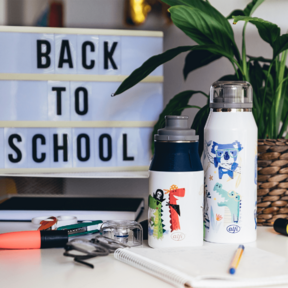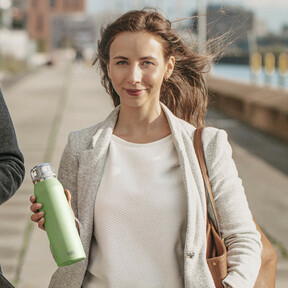 ABSOLUTE LEAK-PROOF - EVEN WHEN CARBONATED.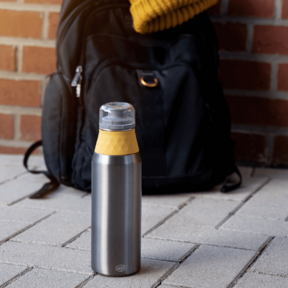 DISCOVER SUSTAINABLE

alfi

®FAVORITES