Hydrated in the city
Drinking bottles are now conquering the city: Disposable plastic bottles are a thing of the past, because with the CITY BOTTLE in your bag, sustainability wins without any additional cost. The insulating bottle made of recyclable stainless steel is lightweight, taste-neutral and of course, absolutely leak-proof, even if the beverage is carbonated.
Look and Loop! If you don't want to be without a practical day loop, the CITY BOTTLE LOOP is the right choice. Combined with everyday business style or casual outfit: the simple stainless steel bottle is available for any variety of drink and is not only leak-proof, but also particularly beautiful to look at.
We have a hard time deciding on the one or the other, so we simply take both #musthaves with us when we're on the go.
Let´s EAT AT HOME
The CITY FOOD MUG now counters stress at university and pressure in the office with fresh meals from home – the food mug is made of high-quality stainless steel and is therefore BPA-free. The accessory for healthy everyday life makes food on the go an even nicer alternative, and, without any inner coating, also serves homemade quality for up to 14 hours.
Crispy salad or homemade soup? We can also delight on the leftovers from last night's dinner the next day in the office.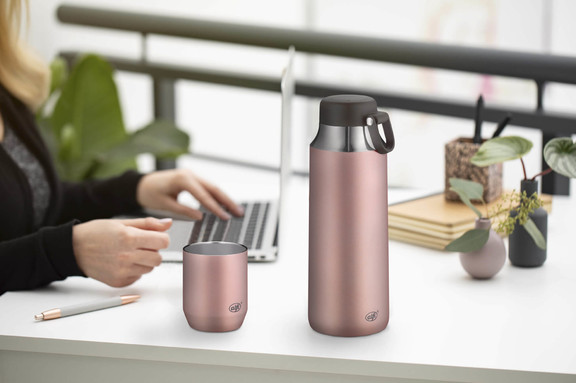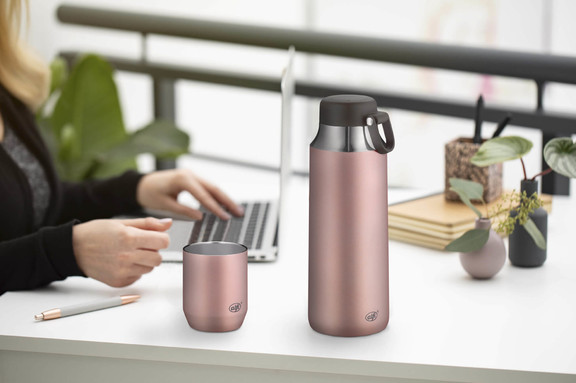 Tea TIME
Let's wait and see and drink tea – and do good while we're at it. The insulating bottle CITY BOTTLE TEA is durable and recyclable, making it the perfect accessory for tea lovers. Pure relaxation instead of stress at the workplace is offered through the large opening, which allows you to simply hang a tea bag and fill it with hot water. With the matching tea filter, even loose tea can be easily prepared.
Served in the CITY DRINKING CUP in the matching color, by the way, your tea taste even better at your desk. The trendy stainless steel mug keeps beverages warm for longer. Not only for tea fans!