Studio ALLURE
INSULATED CARAFE 1,00 l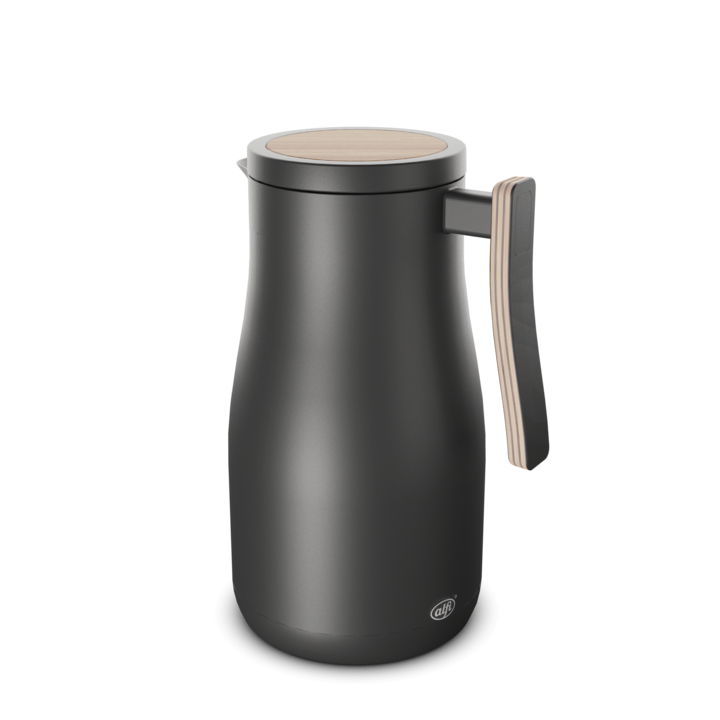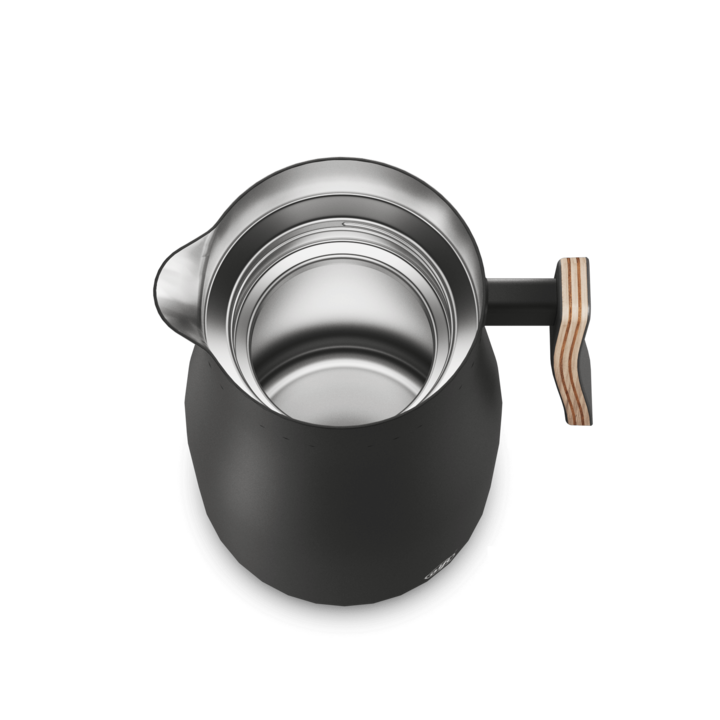 General Properties

Premium insulation performance

Ergonomic handle for easy usage

Elegant finishing with unique wood grain

Free of BPA for healthy drinking pleasure
Features
Features
AromaSafe® for perfect taste
Insulation performance keeps hot for 12 hours and cold for 24 hours
Insulates thanks to the rugged stainless steel insert
Easy handling due to twist cap
Refinement with real wood inserts

Resistant surface with powder coating

High-quality and rugged stainless steel
Durable, recyclable for lasting delight
Free of BPA for healthy drinking pleasure
Elegant design by PEARL CREATIVE DESIGN
Care instructions
Detailed instructions on care and cleaning can be found in the User Instructions
Cleaning the inside: Clean with warm water and mild liquid detergent
Cleaning the outside: Wipe off with a soft, damp cloth
Not dishwasher safe
Material
Body made of stainless steel
Handle made of wood
Lid made of plastic (PP) and wood
Black bottom of stopper made of plastic (PP)
Seals made of silicone
Dimensions
L x W x H: 120 x 155 x 224 mm
Weight: 750 g
Diam. opening: 63,5 mm
Recommended retail price
109,95 €
Item number
1397.232.100
oak / velvet black mat (232)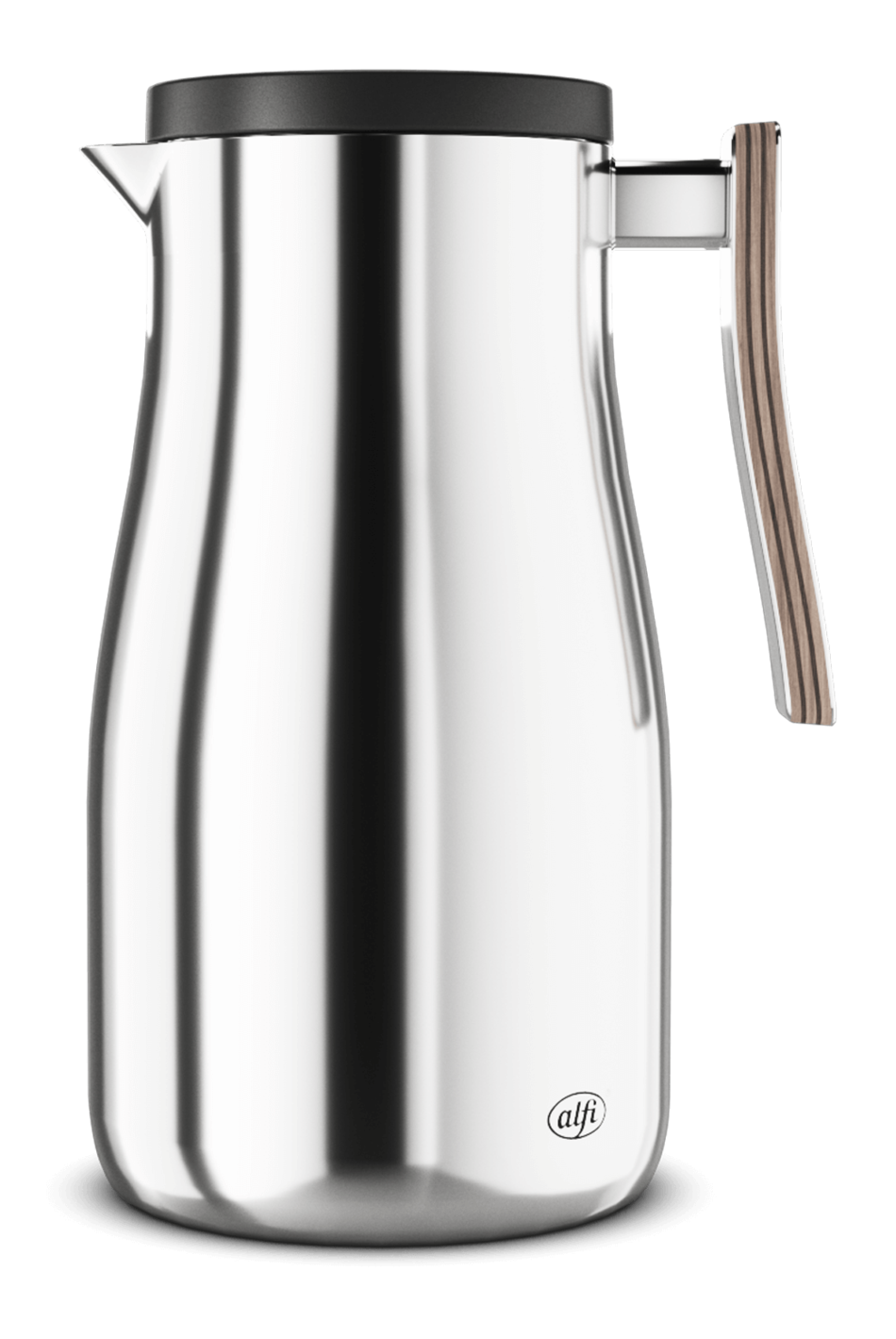 stainless steel polished (000)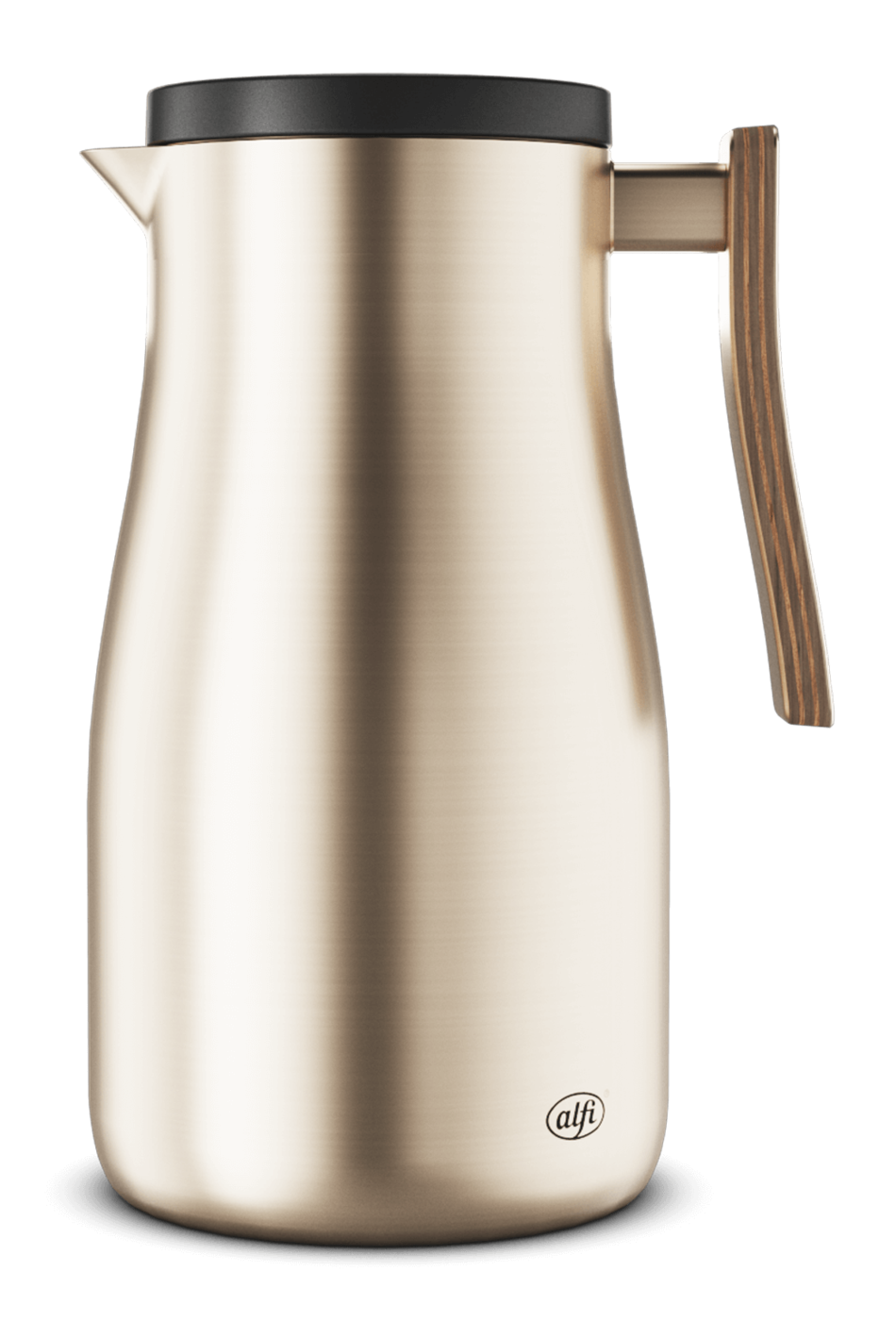 "Premium design meets quality craftsmanship. Carefully selected materials, craftsmanship and simple elegance merge to create a timeless product. Solid Oak, powder coated stainless steel and sophisticated workmanship underline the noble premium claim of STUDIO ALLURE."
Tim Storti, Christian Rummel / PEARL CREATIVE / Designer der SKYLINE
UNIQUE ELEGANCE
alfi®
STUDIO ALLURE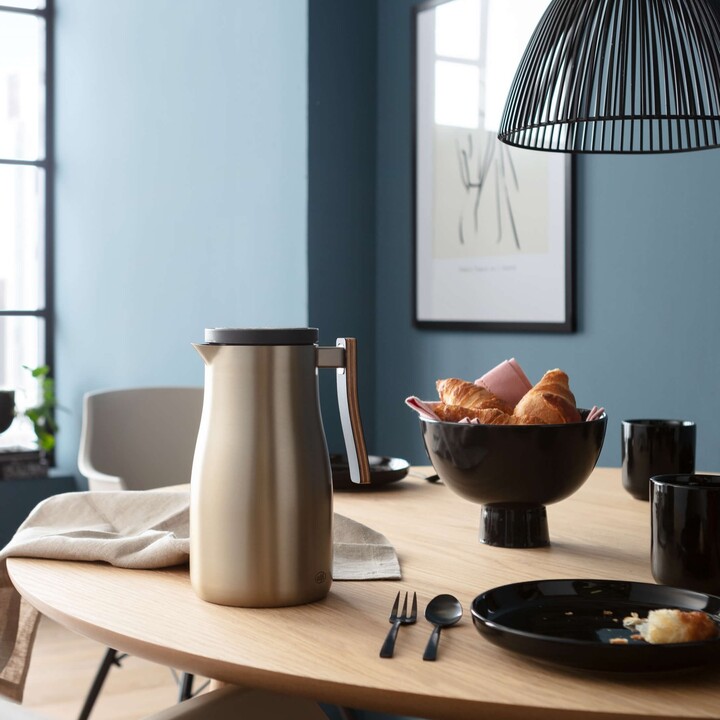 What makes a must-have? It is this resistless attractiveness, which has once again succeeded with the STUDIO ALLURE. The combination of natural wood and black stainless steel arouses desire not only among design enthusiasts and crowns the insulated carafe as an individual highlight: each wooden handle is unique!

The STUDIO ALLURE is a real eye-catcher, where the contents almost play a secondary role. Because those who know us know about the inner values of an alfi® insulated carafe: perfect insulation thanks to a robust stainless steel insert and a tight-fitting screw stopper for absolute leak-proofness. The black mat stainless steel, which is refined in a powder coating process, is particularly resistant.
A TRUE ONE OF A KIND
The designer piece has a contemporary design character with an oak inlay in the lid. The eye-catcher, however, remains the ergonomic wood handle with matching black soft-touch coating. With the individual wood scaling, each STUDIO ALLURE is truly unique!
ERGONOMICALLY STYLISH
The STUDIO ALLURE is not only distinguished by its desirable appearance, but also sets standards in terms of functionality. The handle is ergonomically shaped, which makes pouring easier, the large opening ensures easy cleaning and equally easy filling of the premium insulated carafe.
DESIGN BY PEARL CREATIVE
The designers responsible for the STUDIO ALLURE are Tim Storti and Christian Rummel from PEARL CREATIVE. A truly successful design that is too good to disappear in the closet or display case.
Just the right accessories
The following alfi® accessories from the current range of products match the STUDIO ALLURE perfectly: