Skyline
Insulated carafe 1.50 l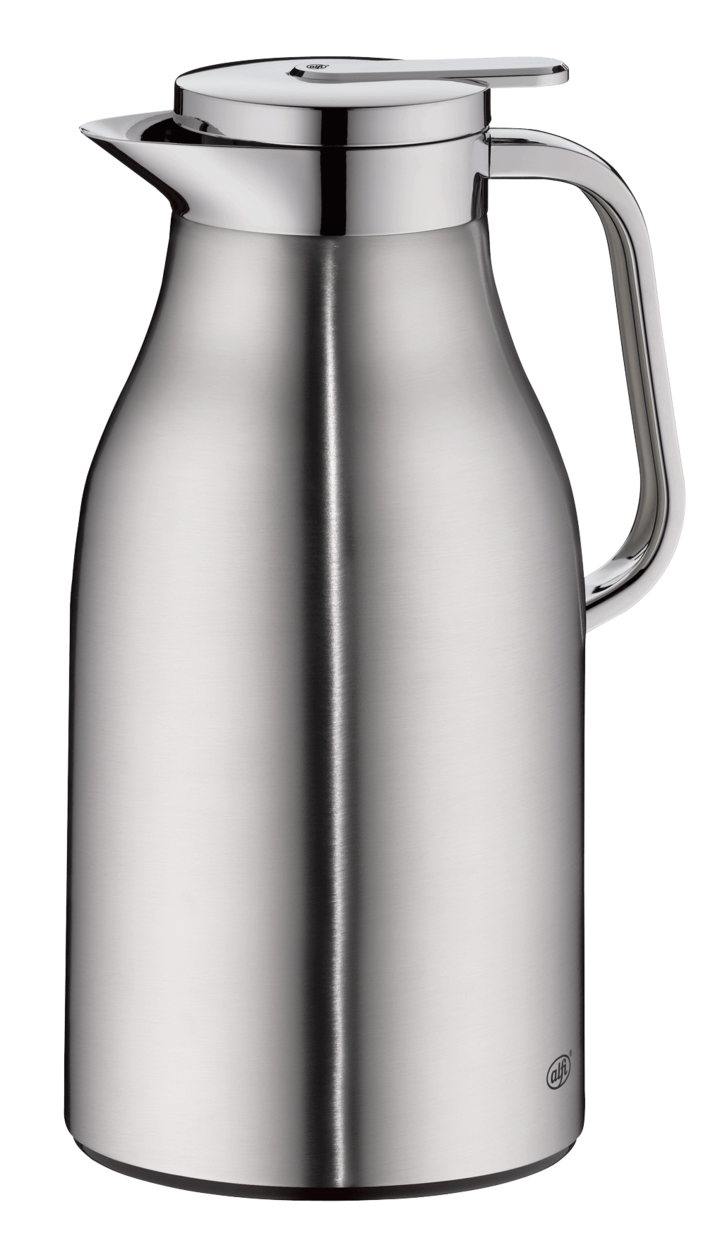 General Properties

Premium insulation performance

alfiDur vacuum tempered glass insert

Ergonomic handle for easy usage

Free of BPA for healthy drinking pleasure
Features
Features
AromaSafe® for perfect taste

Best insulation performance keeps hot for 12 hours and cold for 24 hours

Insulates with hygienic tempered glass insert
Easy pouring with one hand
Ergonomic handle for easy use
High-quality and rugged stainless steel
Durable, recyclable for lasting delight

Free of BPA for healthy drinking pleasure

Elegant Design by PEARL CREATIVE DESIGN
Care instructions
Detailed instructions on care and cleaning can be found in the User Instructions
Cleaning the inside: Clean with warm water and mild liquid detergent
Cleaning the outside: Wipe off with a soft, damp cloth
Not suitable for the dishwasher
Material
Body made of stainless steel, lacquered
Handle, spout and lid made of chrome plated plastic
Black bottom of stopper made of plastic (PP)
Plastic neck thread ring (PP/TPE)
alfiDur vacuum tempered glass insert
Seals made of silicone
Dimensions
L x W x H: 170 x 138 x 305 mm
Weight: 1026 g
Diam. opening: 40 mm
Recommended retail price
59.95 €
Item number
1321.xxx.150 for lacquered variants (xxx = color)
1322.205.150 for stainless steel matt variant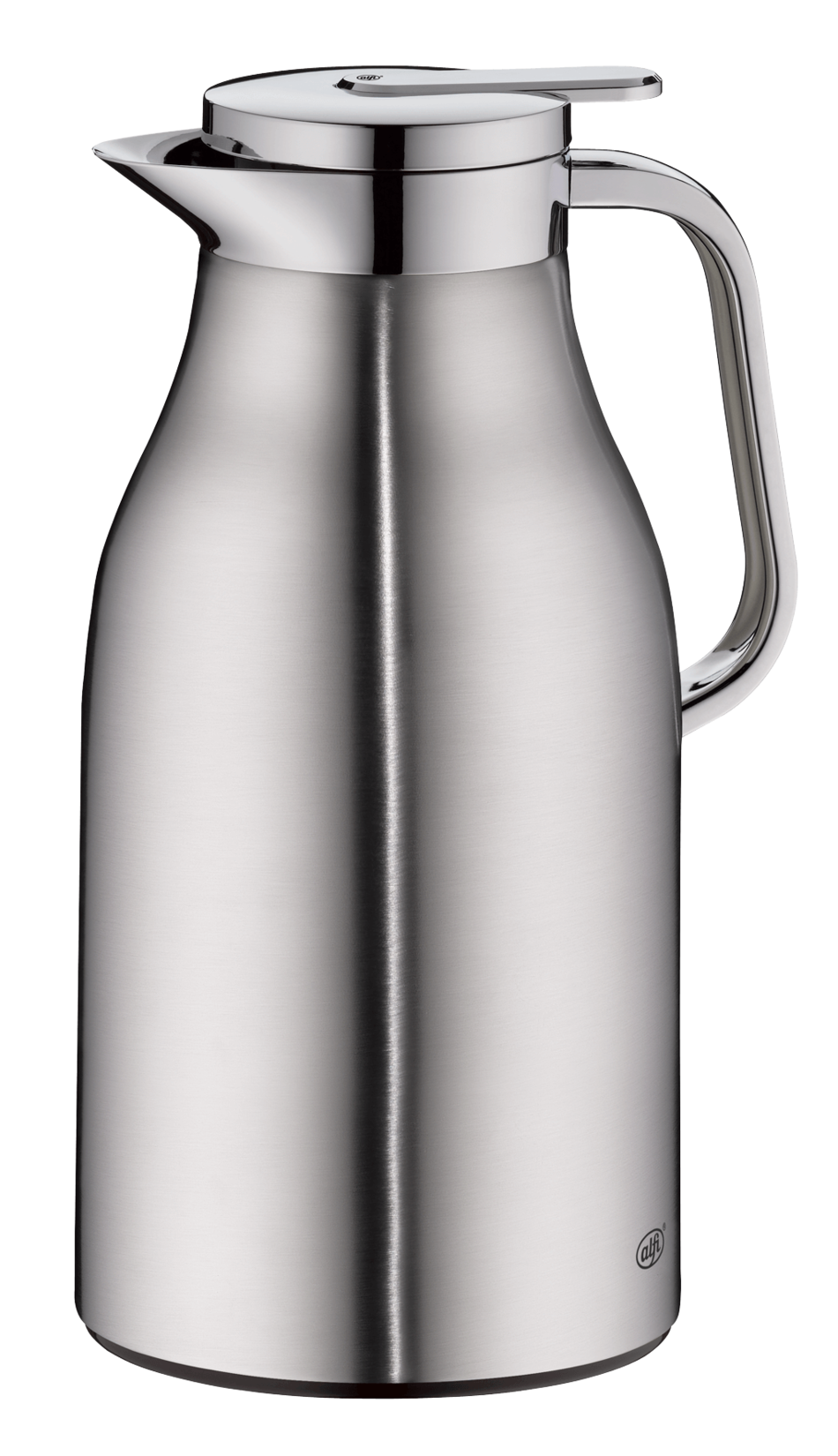 stainless steel mat (205)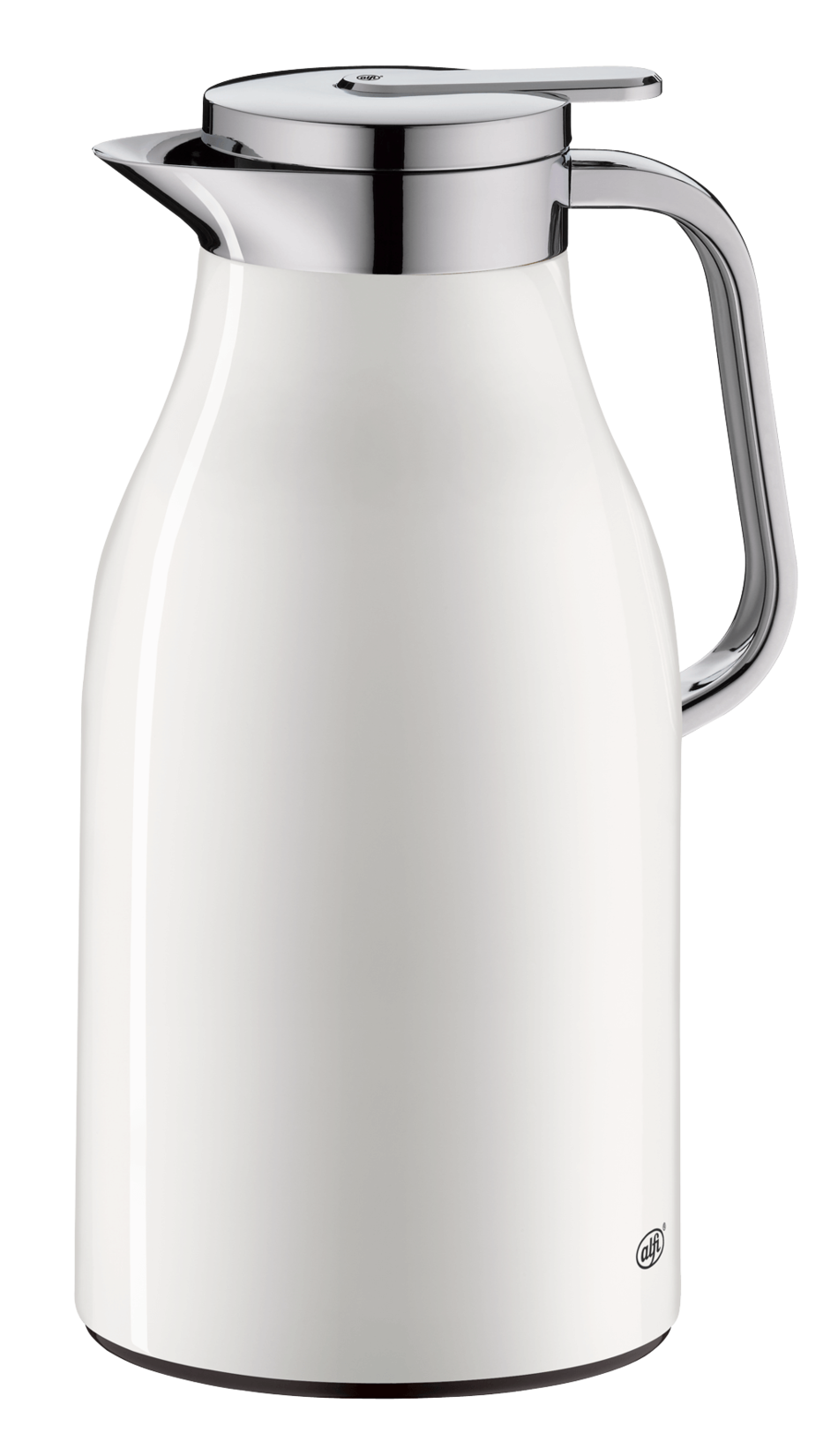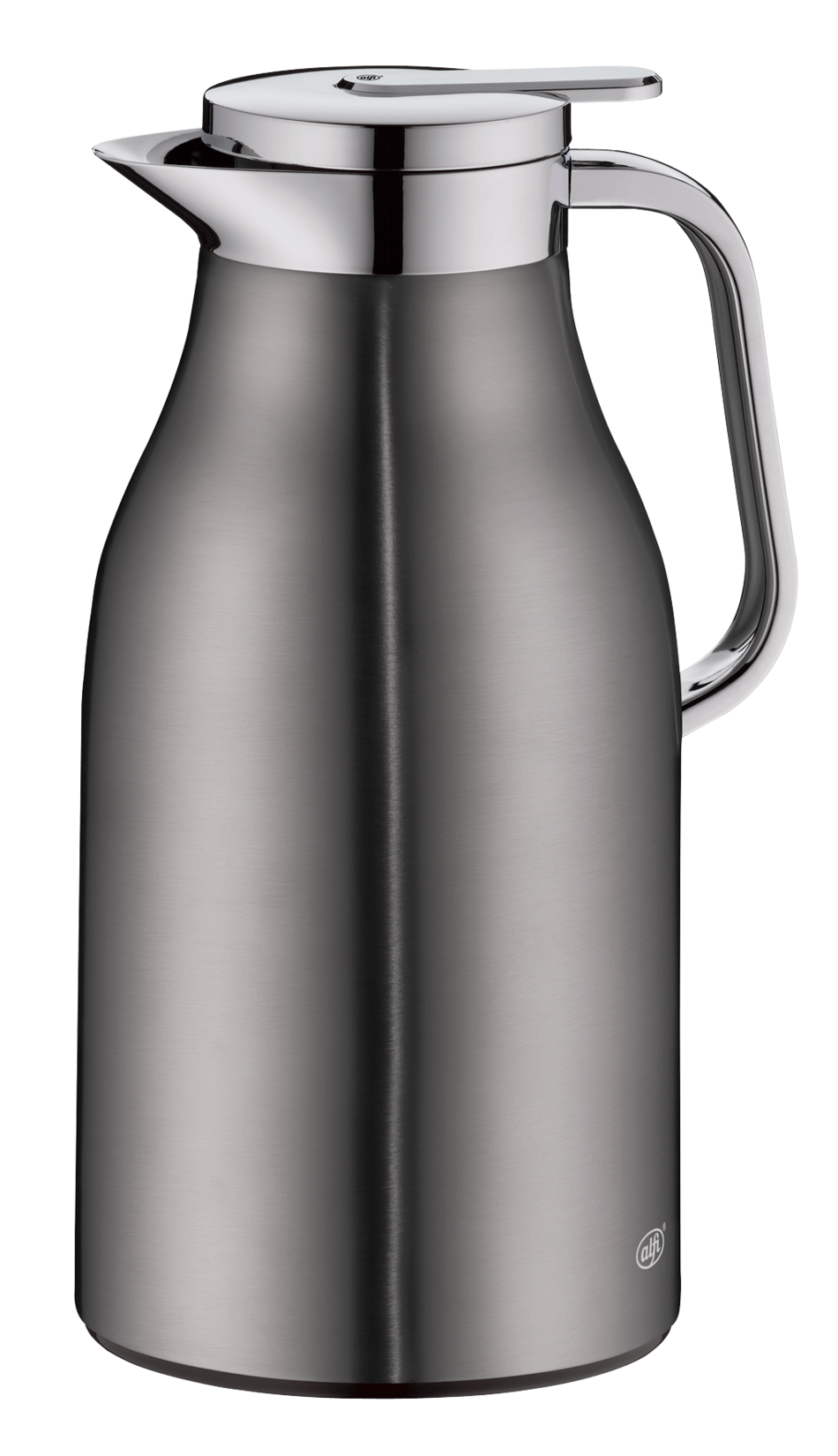 "With our Skyline product, we carefully shaped our proven alfi® insulating quality, perfect function, contemporary design language and the latest trend colors to a new alfi® showpiece."
Tim Storti, Christian Rummel/ PEARL CREATIVE/ SKYLINE designers
MODERN BIG CITY FEELING AT HOME
alfi®
SKYLINE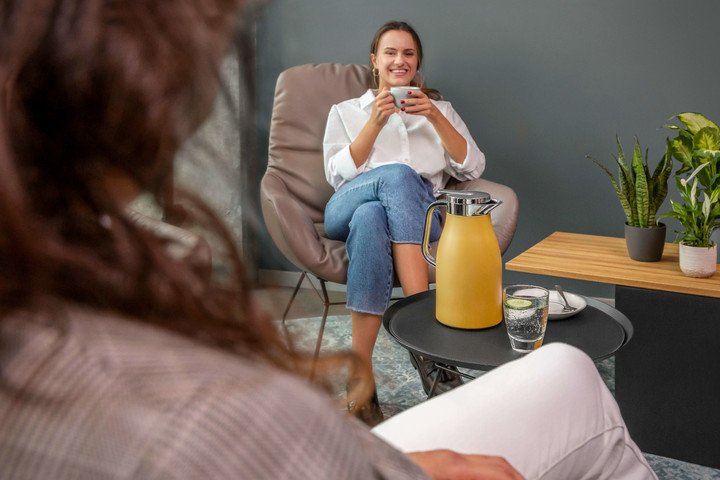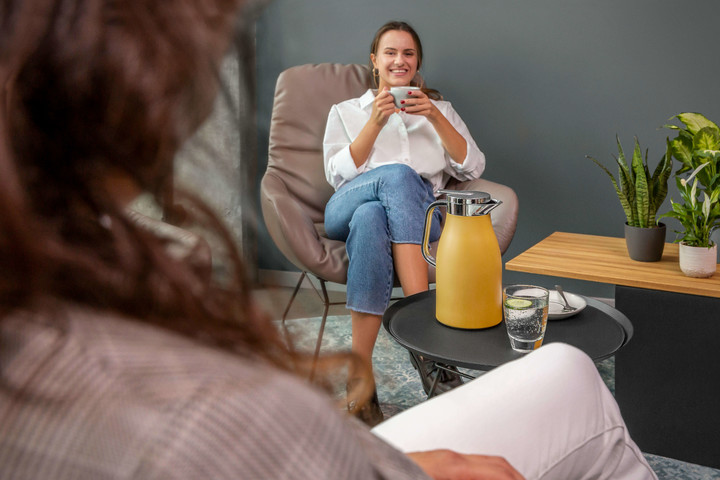 An exceptional figure The SKYLINE insulated carafe stands out with a figure that is timelessly modern and adds a touch of city sophistication to your home. Whether you choose bold color highlights with our trend colors or the classic look in stainless steel: the carafe certainly brings indulgence into the living environment. Hot coffee or even cold brew – the ergonomic handle not only provides a beautiful accent, but above all makes it easier to pour with one hand. Our AromaSafe® ensures pure taste from the inside, making the SKYLINE a highlight with lifestyle character at breakfast or at the coffee table.
PERFECT TASTE AT HOME
No matter whether it is used for coffee or tea, with the Skyline insulated carafe from alfi®, the content tastes just as if it were freshly brewed even hours later thanks to AromaSafe®. Smart energy savings without compromising on taste
Pouring WITH ONE HAND
Thanks to the ergonomically shaped handle, pouring has never been easier. A filled carafe feels lighter, plus, the insulated carafe is easier to open for small hands.
DESIGN BY PEARL CREATIVE
With its contemporary design language and in the latest trend colors, this design piece by PEARL CREATIVE stands out as a stylish household accessory. The designer duo Tim Storti and Christian Rummel once again succeeded in creating a modern-day classic thanks to their excellent design.
Just the right accessories
The following alfi® accessories from the current range of products match the SKYLINE perfectly: