Gusto
Insulated carafe 0.65 l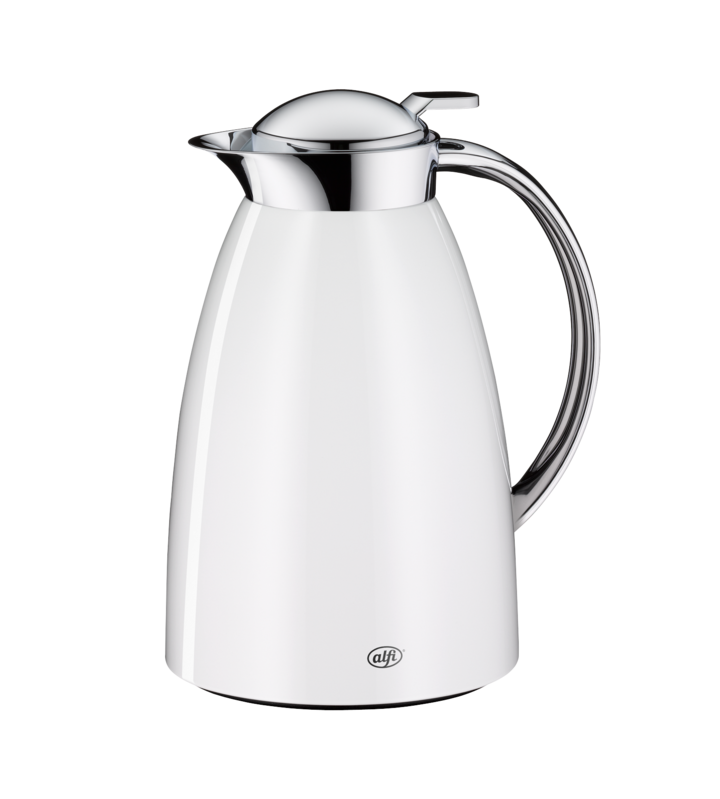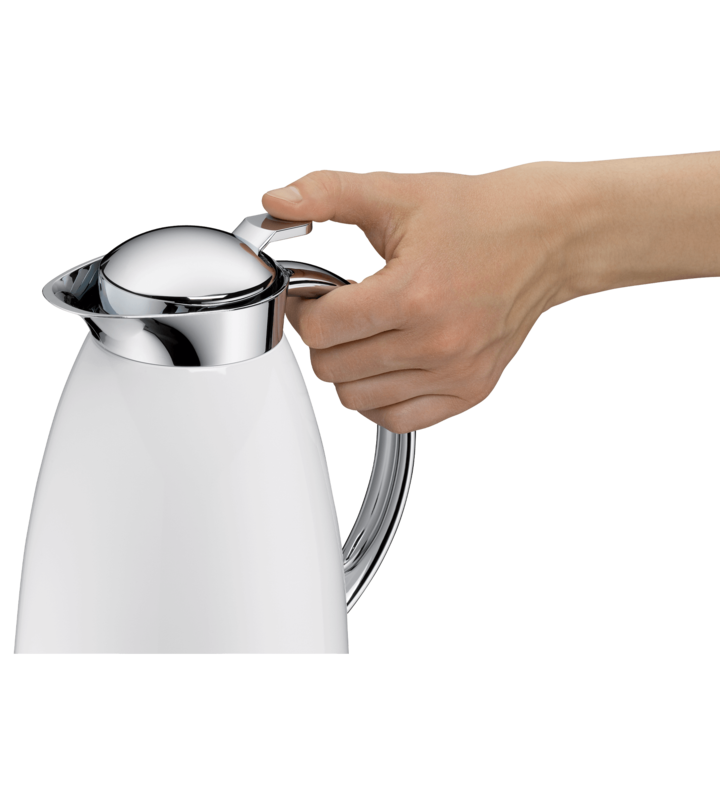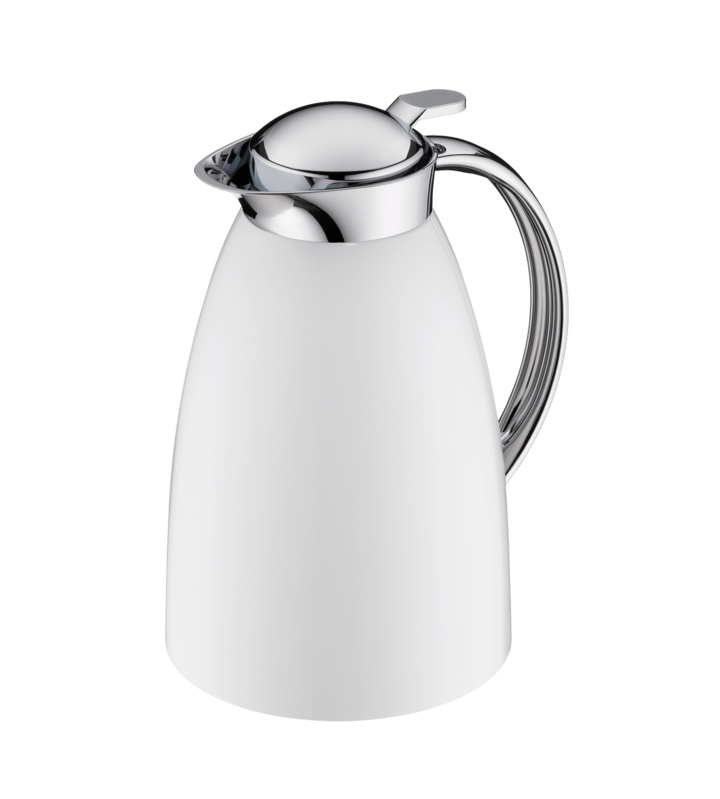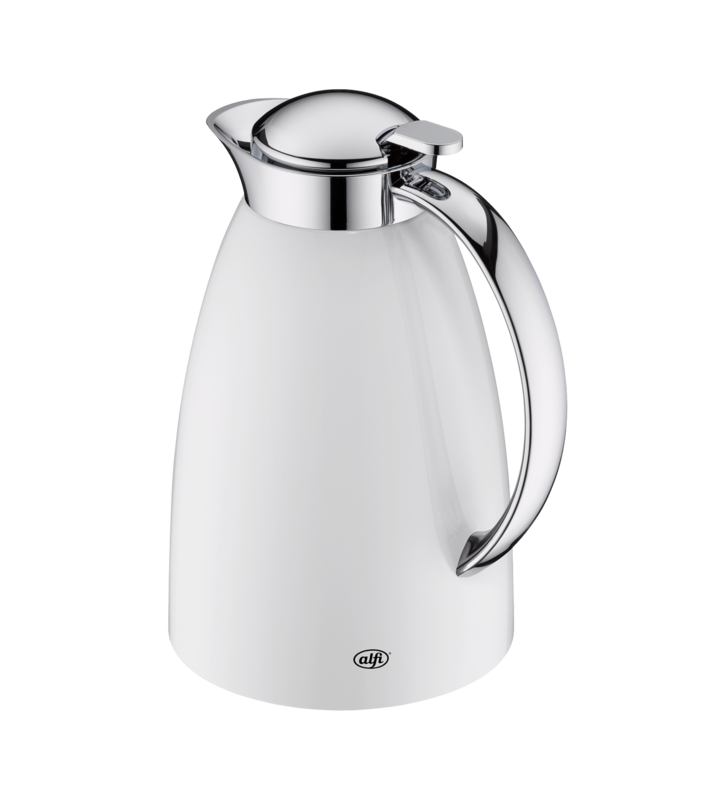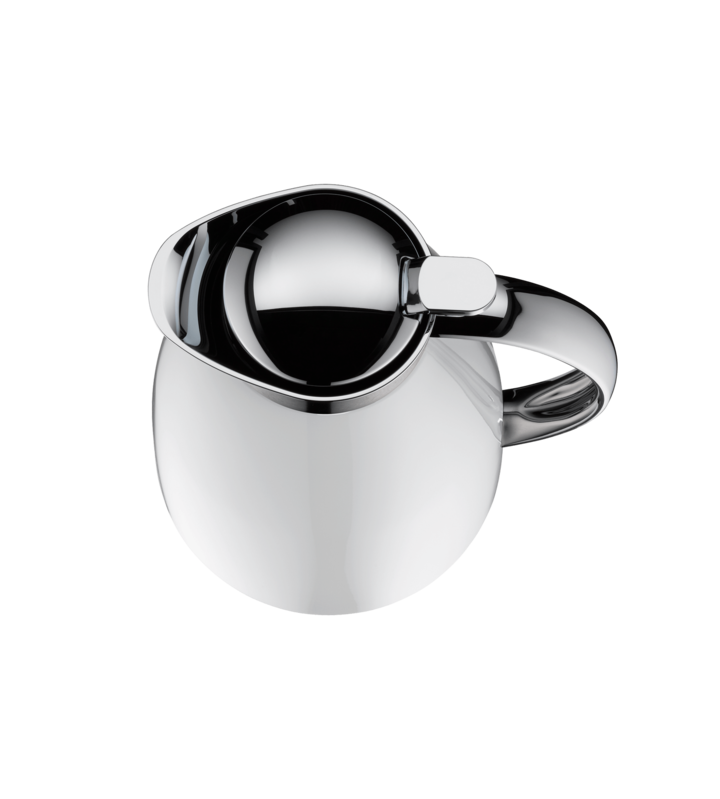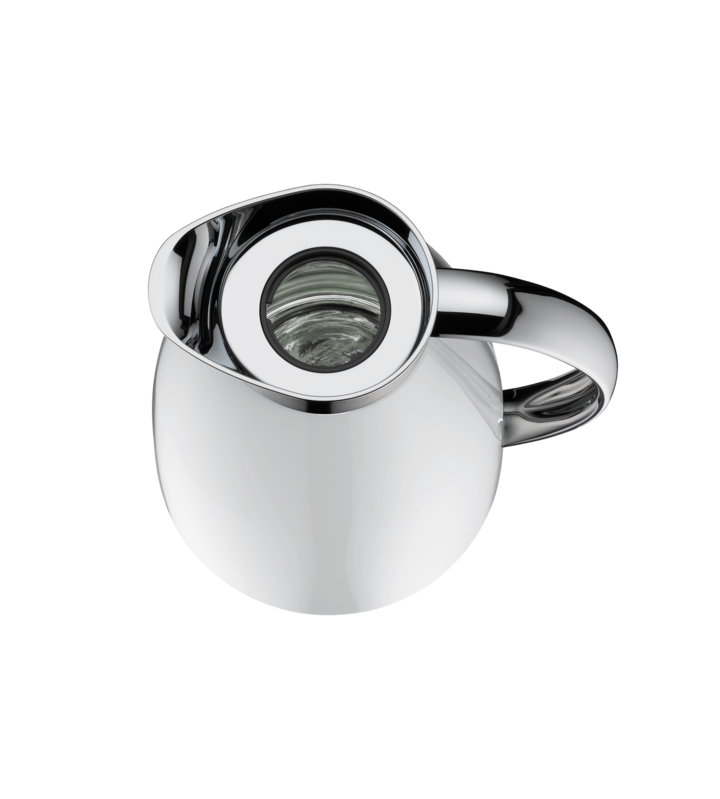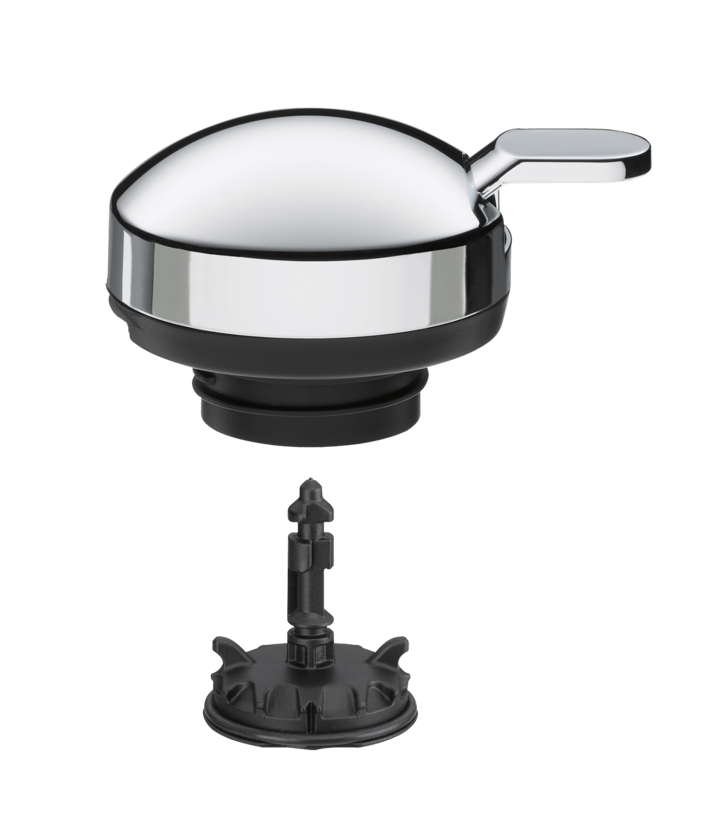 General Properties

Premium insulation performance

alfiDur vacuum tempered glass insert

Absolutely leak-proof

Free of BPA for healthy drinking pleasure
Features
Features
AromaSafe® for perfect taste

Best insulation performance keeps hot for 12 hours and cold for 24 hours

Insulates with hygienic tempered glass insert
Absolutely leak-proof
No hiss thanks to AirControl®
Easy pouring with one hand
Made in Germany
High-quality and rugged stainless steel
Durable, recyclable for lasting delight

Free of BPA for healthy drinking pleasure

Elegant design by Martin Hauenstein
Care instructions
Detailed instructions on care and cleaning can be found in the User Instructions
Cleaning the inside: Clean with warm water and mild liquid detergent
Cleaning the outside: Wipe off with a soft, damp cloth
Not suitable for the dishwasher
Material
Body made of stainless steel, lacquered
Handle, spout and lid made of chrome plated plastic
Black bottom of stopper made of plastic (PP)
Plastic neck thread ring (PP/TPE)
alfiDur vacuum tempered glass insert
Seals made of silicone
Dimensions
L x W x H: 180 x 140 x 230 mm
Weight: 770 g
Diam. opening 39 mm
Recommended retail price
49.95 €
Item number
3561.xxx.065 for lacquered variants (xxx = color)
3562.xxx.065 for unlacquered variants (205/000)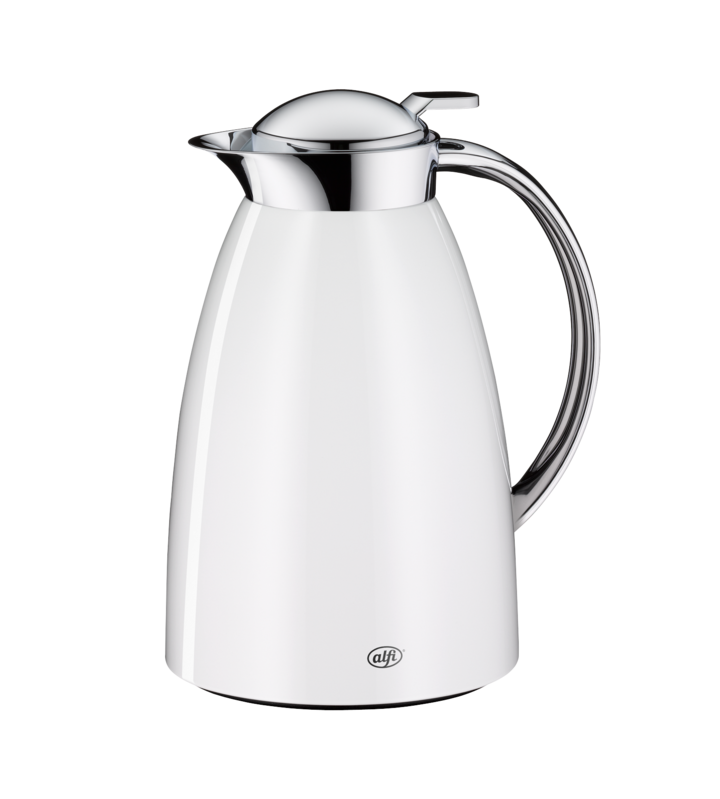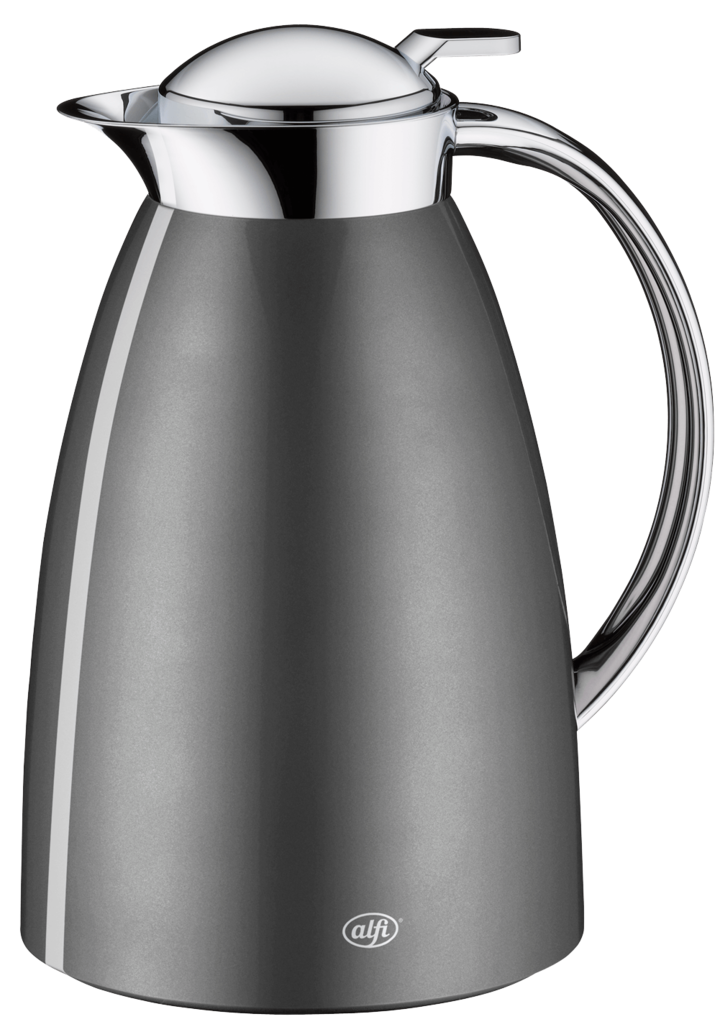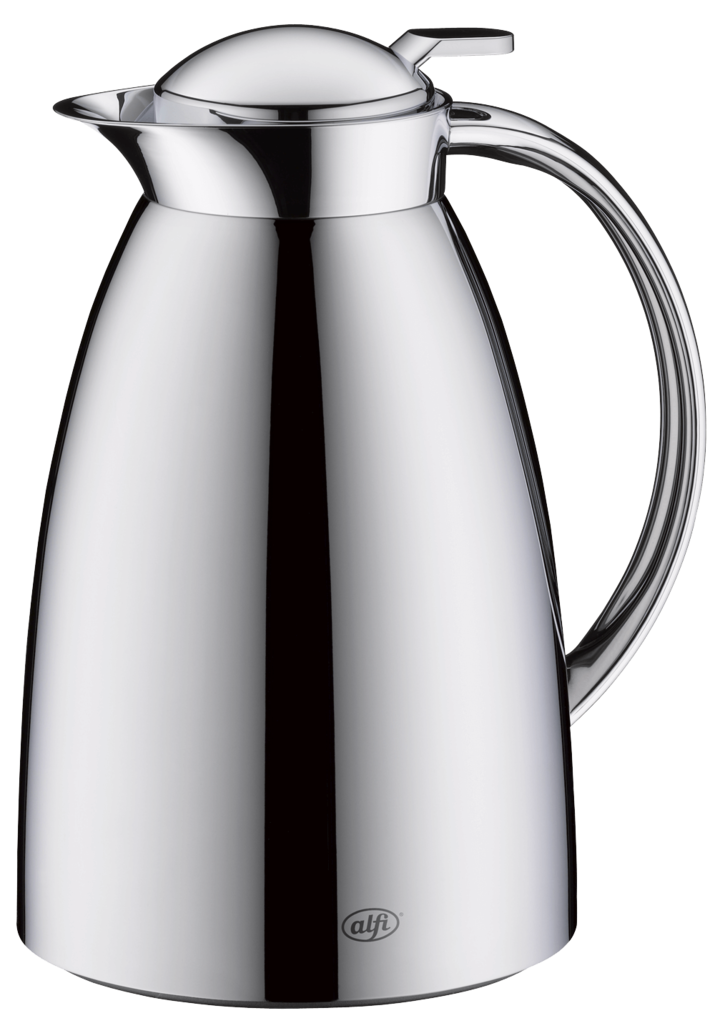 stainless steel polished (000)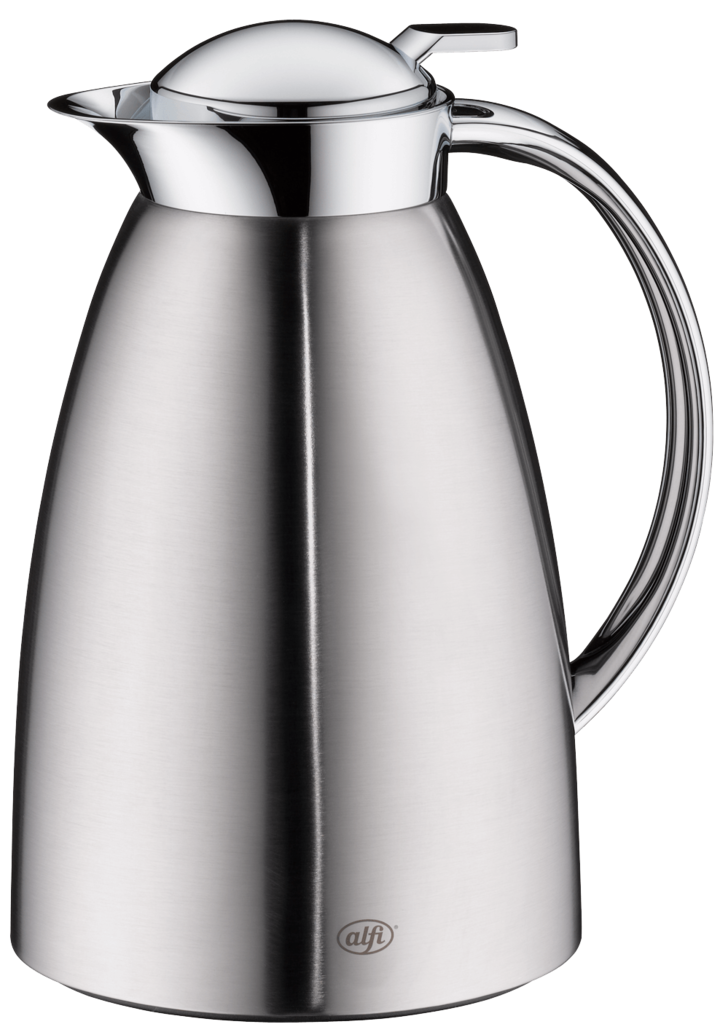 stainless steel mat (205)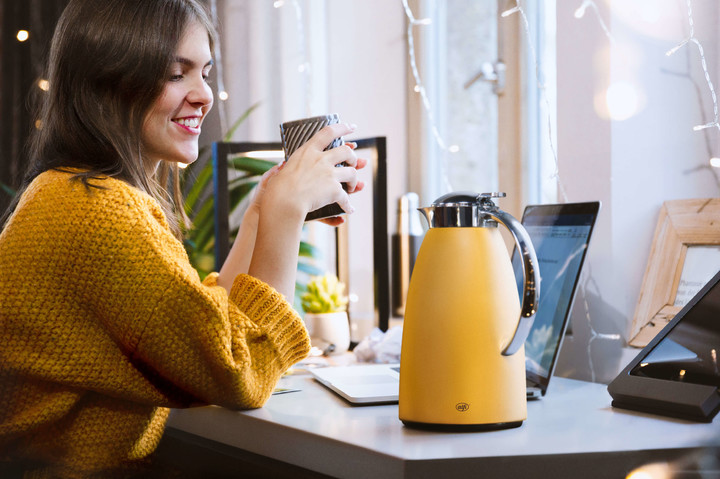 Aroma plus lifestyle: the GUSTO insulated carafe can do both. The iconic everyday companion combines quality made in Germany with a smart look. Urban charm, the latest color accents and timeless style is the must-have mix for upgrading your home.
The perfect closure ensures that the carafe is absolutely leak-proof. Offering maximum safety, the Gusto has even ascended the ranks to become the mobile companion: ideal for the office, a picnic or a trip to the family orchard. The specially developed lid can be easily taken apart, guaranteeing uncomplicated care and hygienic cleaning. This even allows it to be cleaned from the inside.
Whether coffee, tea or water – the premium insulated carafe keeps hot beverages hot for up to 12 hours and cold beverages cold for up to 24 hours, while ensuring perfect taste with our AromaSafe®.
CAN BE TAKEN APART FOR OPTIMUM HYGIENE
In addition to the convenient option of being able to pour with one hand, the absolutely leak-proof lid of the GUSTO leaves nothing to be desired. The closure can be taken apart, allowing for optimal cleaning.
DRINKING PLEASURE WITHOUT THE HISS
The patented AirControl ventilation system integrated in the lid automatically reduces any pressure that can form when closing leak-proof closures for hot beverages.
This way, you can enjoy your beverage without any noise.
DESIGN BY MARTIN HAUENSTEIN
With huge added value during use and an appealing design language, the designer piece from Martin Hauenstein stands out as a functional daily companion for perfect flavor temperature.
Just the right accessories
The following alfi® accessories from the current range of products match the GUSTO perfectly: